So once I discovered these traditional remedies for these common health problems, I began to compile them together and in no time I had my own bible of traditional Nepalese health remedies that I went on to call...

"Nepalese Health Secrets Revealed"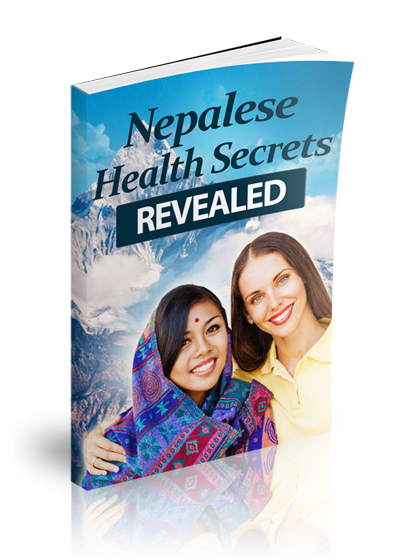 Right now on this page (as a reward for purchasing the "Sciatica SOS" guide) I'll let you access this carefully compiled 'bible' that has taken me months to put together.

And you're going to get it for a ridiculous fee.

But before then…


What Exactly Is Inside This Treasure Chest?


Chapter 1: Shamanism: A Nepalese Healing Concept

In this chapter you're going to get backdoor access into a topic that has always generated lots of curiosity.

One of the reasons the Nepalese people are one of the healthiest and robust in the world is down to the fact that they have a myriad of powerful shamans responsible for the well-being of their local communities.

And what do these shamans use to make their potent antidotes and remedies?

You guessed right; everyday kitchen herbs and plants.

Seep yourself into this mysterious topic that a large portion of Westerners will pay bags of gold to learn.

And what do these shamans use to make their potent antidotes and remedies?

Chapter 2: Shamanic Herbalism: Honoring and using the power of plants

In this chapter, you're going to get right into the action of understanding the healing power of plants.

More importantly, you are going to be introduced to some of the most powerful Nepalese herbs that are 100 percent natural and organic.

These first couple chapters are written just to prepare you for what is to come ahead.

Chapter 3: Nepal's medicinal Mushrooms

This chapter will introduce you to one of Nepal's most powerful tonic that has been in medicinal use for over 2000 years… and is known to:


Improve energy and vitality.

Strengthen kidneys and lungs.

Treat asthma.

Cure impotence and boost libido.

And much, much more!




Chapter 4: Health Benefits of Nepalese Spices

A lot of the essential oils you see around are made with spices from Nepal.

This chapter will run you through a bunch of Nepalese spices you can easily incorporate into your diet to further boost your health.

And the best thing is that these spices do not have any negative side effects.

I daresay you will never have to throw your money around again in a bid to get your health functioning at optimal level.

Chapter 5: Natural Remedies Using Herbal Medicinal Plants of Nepal

This is the meat and potatoes of the ebook.

This chapter will hold you by the hand and show you step-by-step with pictorial guide how to prepare potent medicines for common health problems like heart burn, constipation, acne, diarrhea etc.

What do you do when cold and flu attacks?

No matter what routine you have been putting yourself through, the simple 4 step solution in page 30 is likely to become your favorite within a short time. It's that powerful!

There's so much I have loaded into this ebook, that this is merely scratching the surface.



Glen, I have just finished reading "Nepalese Health Secrets Revealed" and my jaw is still on the floor – I'm without words. I just can't believe that our medicine has gone so wrong, so corrupt; and we are sicker and unhealthier than ever before! This book should be THE textbook for future doctors!
"Nepalese Health Secrets Revealed" is the best book I have ever read in my life! It is such a shame that so few people know about this region's incredible health and their ways of life of how they achieve this. If this was on the news, people would question how come a country with a 'primitive' health system is having much, much lower rates of chronic conditions than we have here in the USA. I will be recommending your book to everyone I know.
Thank you so much for making these secrets available to us Glen. I have never read a book that has as profound an impact on my life as Nepalese Health Secrets Revealed. I will definitely be implementing all the knowledge in this book and I hope that more people get this information and stop relying on harmful medications and wrong health advice.
So the question on your lips right now is…
How Much For All of This?

Let me ask you -- if you are going to take the time to compile all of this together would you be able to pull it off?

Think of the time, labor and resources involved in bringing all of this together to form a one-stop natural health solution guide.

More importantly think of how much this is going to help you save in terms of curing several common health issues.

With all of that in mind, asking you to pay $67 for this guide would be a fair deal, wouldn't it?

But since this is a special onetime offer, you can get instant access to this guide with all power packed chapters intact for a measly $17.00 (save $50)!



Take advantage of this special offer now
Click the button below now to get your copy…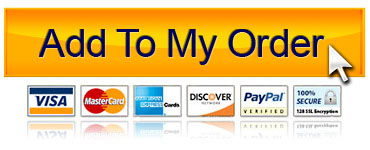 No Thanks, I'm Afraid I'm Going To Have To Say Goodbye To This Onetime Offer For Good And Miss Out On These Powerful Remedies From Nepal